Youth Board
Angel Shed Youth Board was established last year to embed youth engagement further in Angel Shed's work, ensuring members are involved in decision making across all parts of the organisation. The first meeting was held in May 2021.
Youth Board consists of 12 members, representing all four of Angel Shed's youth membership groups (Youth Theatre 1, Youth Theatre 2, Music Collective, Dance Company).
Members of the Youth Board reached unanimous agreement on their initial priorities: Angel Shed workshops & performances, Race & Racial Equality, Mental Health. Alongside discussing these topics, members have inputted into fundraising, marketing, and more. Changes are being implemented based on the Youth Board's decisions – including lengthening the research and development phase for projects and increasing young people's involvement in backstage roles.
CREATIVITY DAY
The group were keen to put on a fundraising event in aid of Angel Shed and this has resulted in the first Angel Shed 'Creativity Day'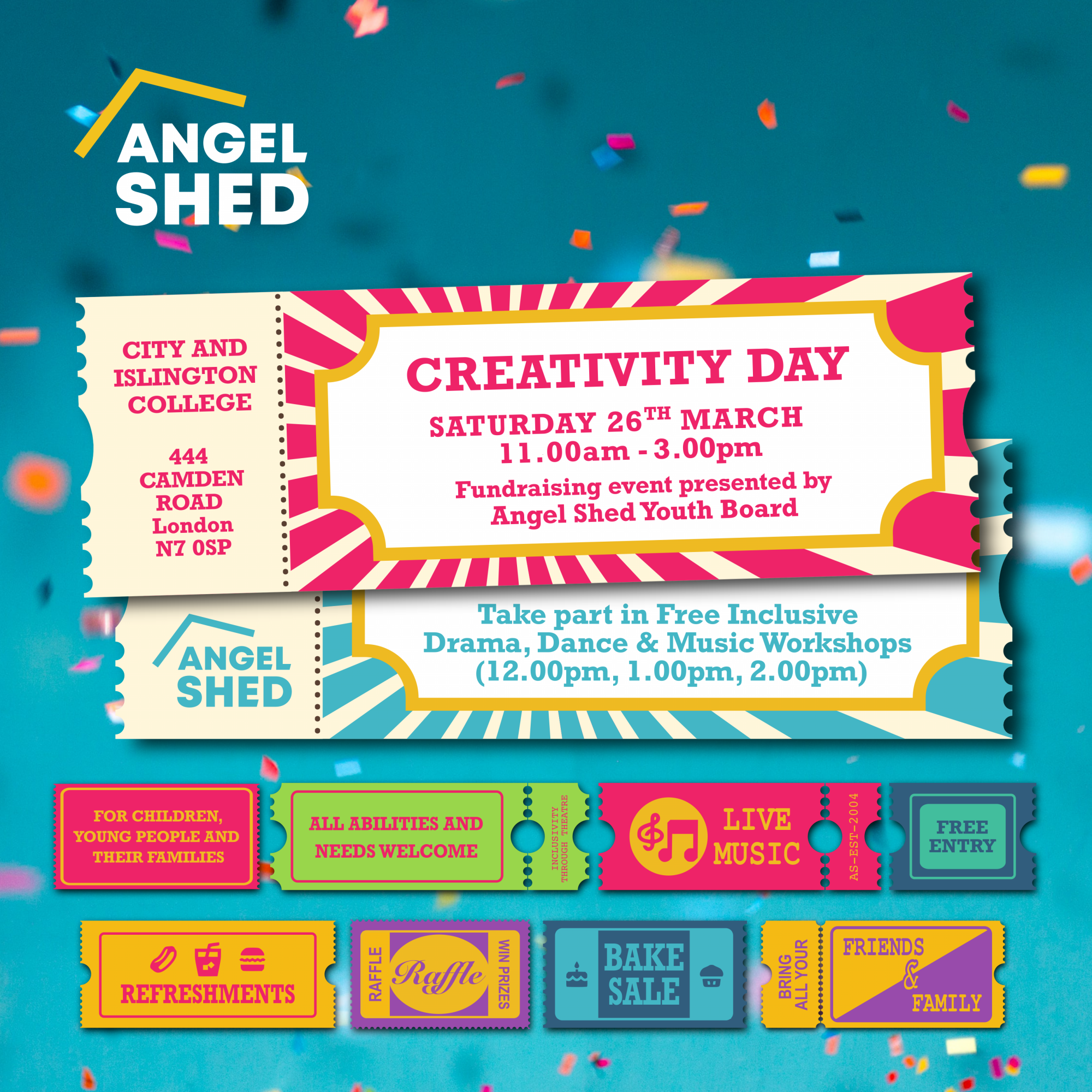 MISSION STATEMENT
Over the first few meeting, the Youth Board discussed their aims, goals and values. This Mission Statement is the outcome of those conversations.
Angel Shed Youth Board exists to …
… be a kind, open, and safe space where everyone's ideas and creativity are welcome
… allow everyone to get involved, be themselves, and be unlimited in what they do
… help Angel Shed grow by influencing decisions about its future
… maintain inclusivity for those who come from different backgrounds and have different stories
… ensure children and young people's perspectives are heard and to add a unique, young voice to the organisation